IJswee
longing for ice
trailer
teaser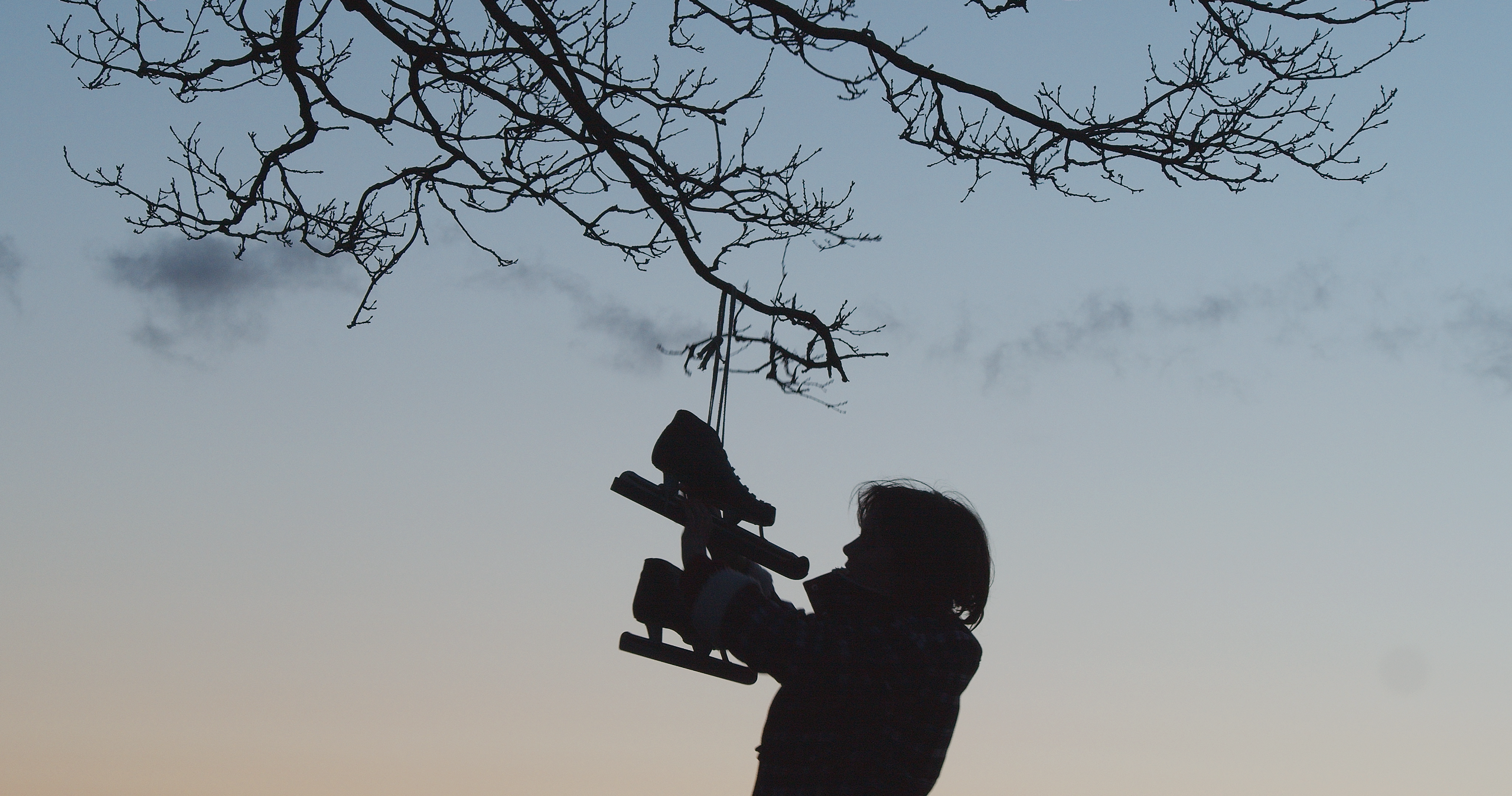 65 minute documentary film, 2021

Graduation film Minerva Art Academy
Waarom zou je zoveel tijd besteden aan de voorbereiding op een ijsseizoen waarvan het onzeker is of die komt?
NL
IJswee is een documentairefilm over een ijsvereniging, een dorp en de warme winters. In de film volgen we Oringers, de inwoners Odoorn, de winter door. De Oringers ervaren allemaal op hun eigen manier IJswee. Kerstboomboer Manus denkt dat we nooit meer kunnen schaatsen en dat de winters verdwijnen. Penningmeester Henk vertelt over de dagen van 15 centimeter ijs. Boerenzoon Raoul moest stoppen met schaatsen in Assen nadat de ijsbaan daar sloot, nu houdt hij in de winter elke dag de weer app in de gaten. Toch voelen ze ook hoop, ex boer en ex voorzitter Jans heeft vertrouwen dat er ooit nog een Elfstedentocht komt. Zijn kleinzoon Jeroen, die als kind nog Drents kampioen werd, is er zeker van dat hij in de nabije toekomst als nieuw bestuurslid op het ijs zal staan. Regisseur Okki ervaart het zelf ook IJswee. In haar jeugd kon ze bijna elke winter schaatsen en nu heeft ze het gevoel dat de temperatuurstijging elk jaar een klein stukje van de winter afsmelt. Verder zie je de IJsteller (Rafael van der Ziel), die ijssculpturen bouwt en bevroren melk drinkt. Je ziet het Drentse platteland met het weer veranderen. Je ziet animaties, archiefbeelden en je hoort de mysterieuze klanken van IJswee in de muziek van Wietse de Haan. En er zijn twee trompettisten, die met hun muziek de winter welkom heten en er weer afscheid van nemen.

ENG
IJswee is a documentary film about an iceskateclub, a village and the warm winters. In the film we follow Oringers, the inhabitants of Odoorn, through the winter. The Oringer all experience in IJswee (longing for ice) in their own way. Christmas tree farmer Manus thinks that we will never be able to skate again and that the winters will disappear. Treasurer Henk tells about the days of 15 centimeters of ice. Raoul, son of a farmer, had to stop skating in Assen after the ice rink closed, now he keeps an eye on the weather app every day in winter. Yet they also feel hope, ex-farmer and ex-chairman Jans is confident that there will one day be another Elfstedentocht. His grandson Jeroen, who became a Drents skate champion as a child, is sure that he will stand on the ice as board member in the near future. Director Okki also experiences IJswee herself. In her youth she could skate almost every winter and now she has the feeling that the temperature rise melts away a little bit of winter every year. You will also see the Ice Counter (Rafael van der Ziel), who builds ice sculptures and drinks frozen milk. You see the Drenthe countryside change with the weather. You see animations, archive images and you hear the mysterious sounds of IJswee in the music of Wietse de Haan. And there are two trumpeters who, with their music, welcome the winter and bid it farewell again.